Interesting Gourmet Visits
Whilst you are on the island feel welcome to visit some of the working farms and wineyards that are open to the public.
Discover the world of traditional Menorca cheese our ethnological exhibition, champagne and artisan cheese ripening. Meet....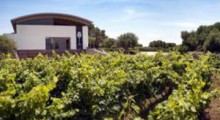 Vineyard Binifadet, much more than a winery tour. What does the Binifadet experience involve? A stroll at your own pace....